It came in a small box labeled Longines with the mailman.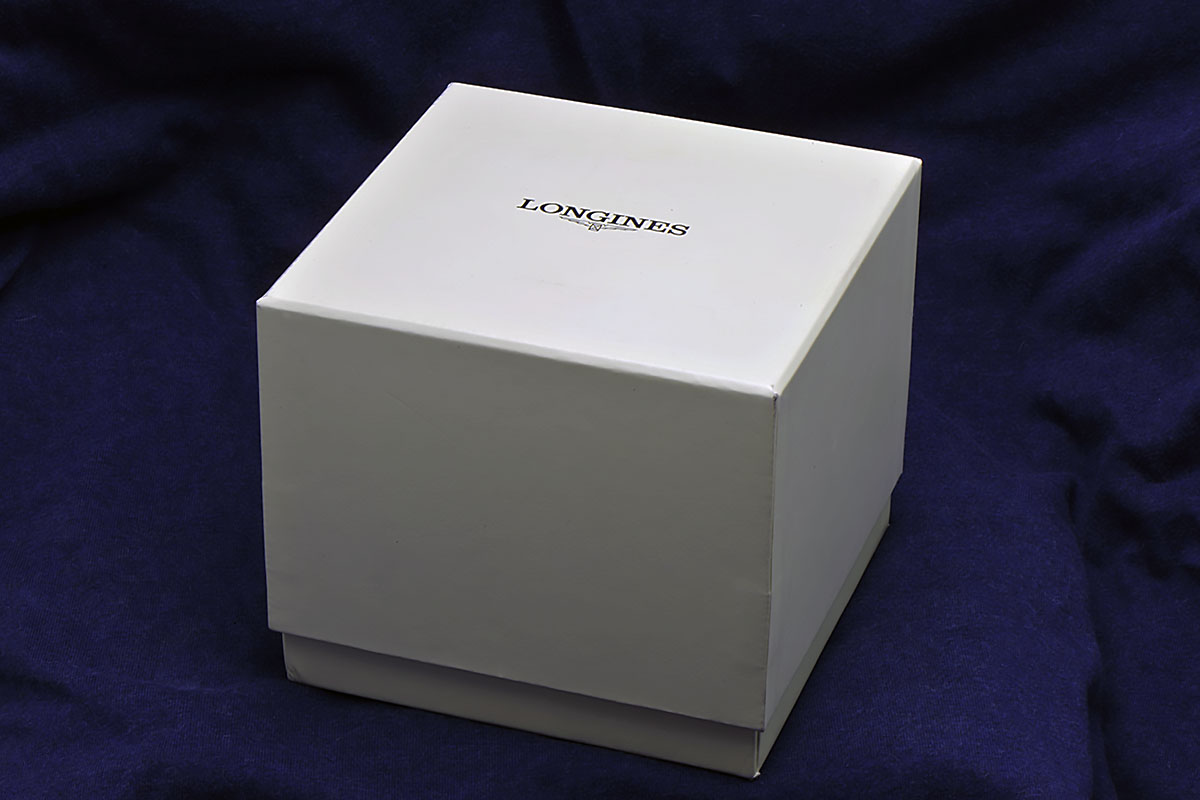 It's probably best to open up and see what it contains.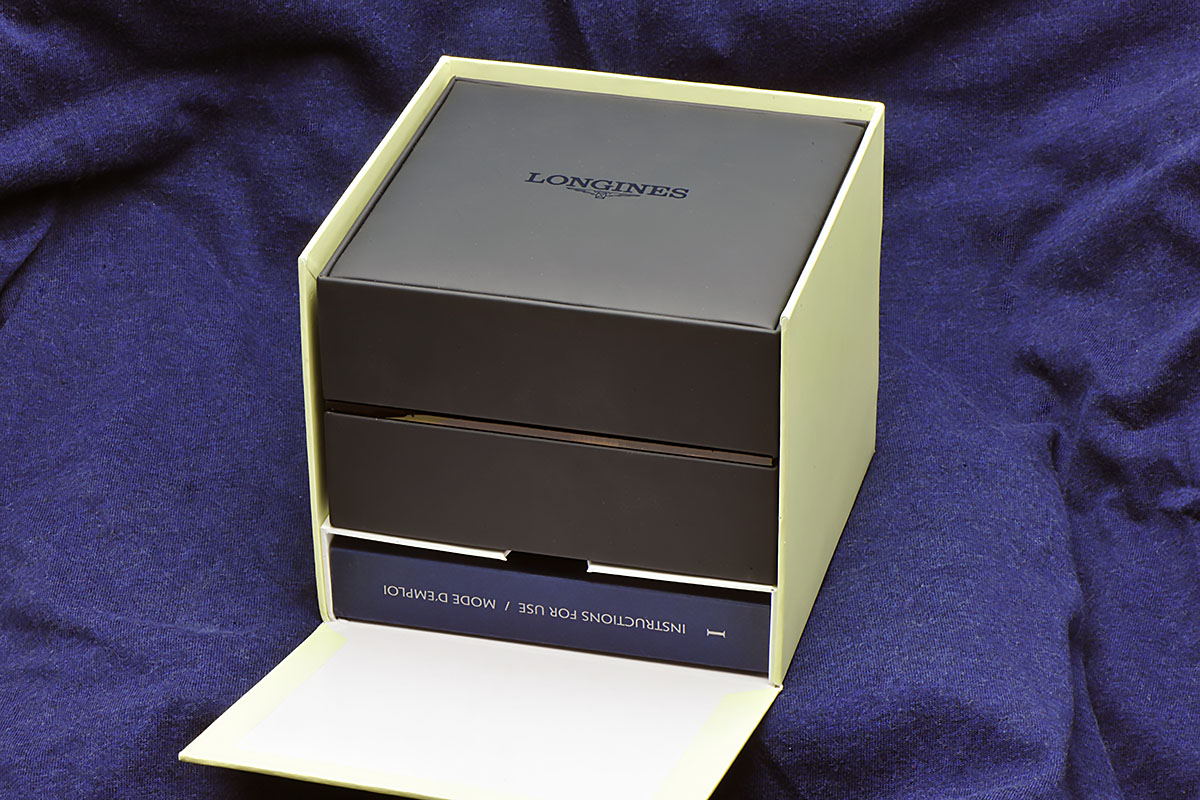 A nice box with the bigest manual I got with a watch. It turned out to contain all the Longines models and are in multiple languages.
This watch that was released a few years ago that sold out instantly and I have tried to get hold of since I first saw it. So when the opportunity came and it was
untouched were they of course no doubt, but I hit directly.
Another successful re-issue from Longines, a tribute to Paul Emile Victor.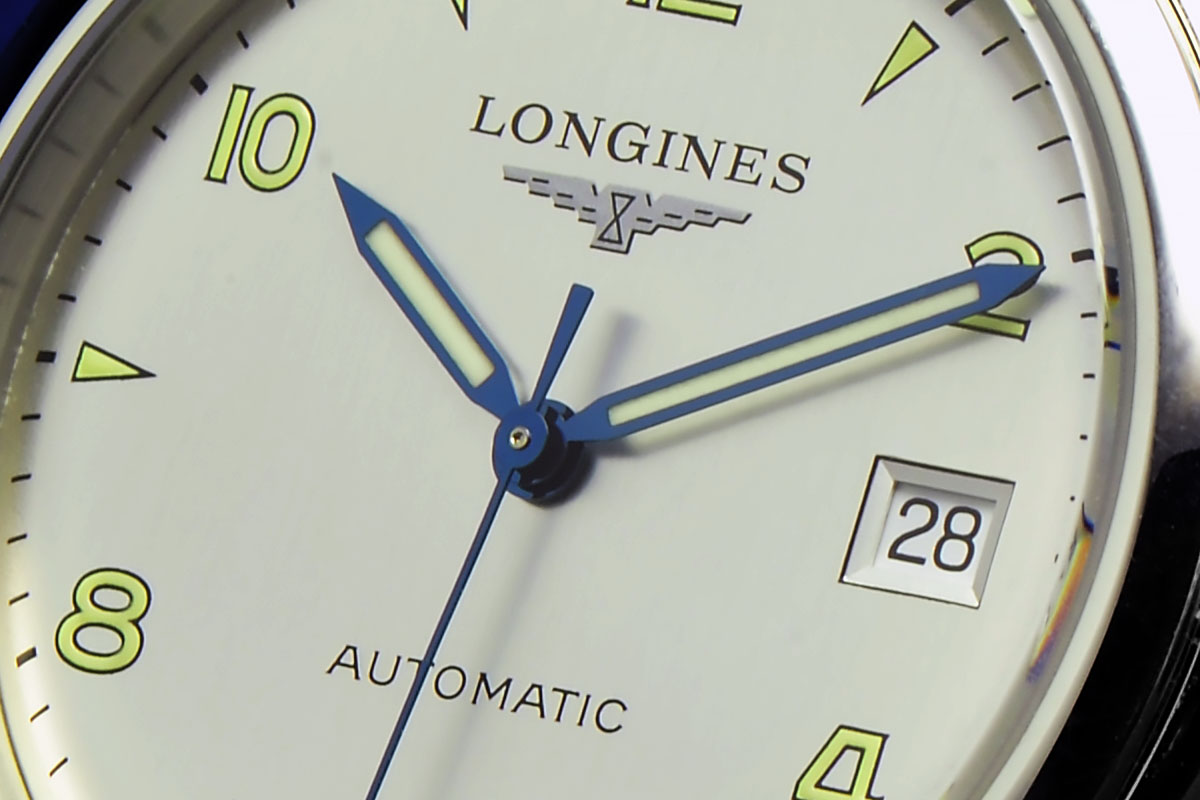 1947 France instigated a series of exploratory missions to the Arctic and Antarctica under the leadership of a renowned scientist, Paul Emile Victor. These expeditions overall geologists,
meteorologists, physicists, biologists, geographers and glaciologists who aimed to explore, study and understand the North and South Poles. When they would explore these inhospitable
areas included four Longines ship chronometers and fifteen Longines wristwatch used to determine their astronomical position.
During the second half of the 1940s, public opinion was fascinated by the remotest corners of the earth, which aroused a passionate interest among many people. France of an agency to
organize national scientific expeditions, namely the Arctic and Antarctic. Paul Emile Victor, ethnologist and explorer who had already spent a lot of time on Greenland in the 1930s, was
asked to be responsible for these expeditions. Between 1947 and 1976, so organized Paul Emile Victor about 150 trips to Greenland and Adélie coast.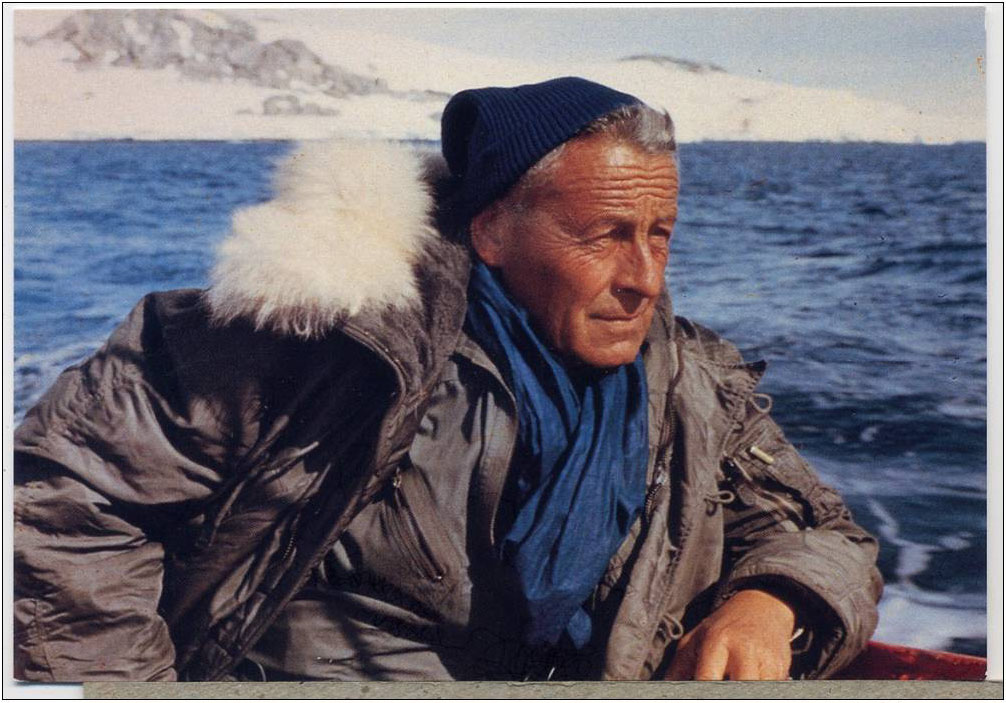 Fifteen members of the expedition had wristwatch in stainless steel made by Longines. These time-measuring instruments were designed primarily for
to determine the astronomical position of the expedition (they were also used for precise geodetic calculations). The reports on the performance of these
watches are written by scientists who used them as a reminder of the crucial role of such instruments has been used in scientific expeditions to the most
remote parts of the world. By being a part of these scientific expeditions in the mid-20s
These Longines watches as members of the bar in the expeditions polaires Françaises was stainless steel with a center second hand. A centrally mounted
second hand was still quite rare in the 1940s, but facilitated a simple reading, further used luminescent coating on the minutes and hour hand and also the
numbers on the dial. Another feature that was 12.68N Longines caliber used in this example had an "anti-shock"system that differed from the standard in
other Longines watches.
Longines decided to re-issue the watch that accompanied the scientists who took part in the expeditions polaires Françaises as a tribute to these expeditions to
Arctic and Antarctic to explore the most remote corners of our planet. This watch is an exact recreation of the instruments used in these expeditions. Quite apart
from that this watch is equipped with an automatic mechanical movement the original watch had a manual mechanical movement. Date at 3 o'clock and a silvered
dial with Arabic numerals and triangular indexes and hands coated with Super Luminova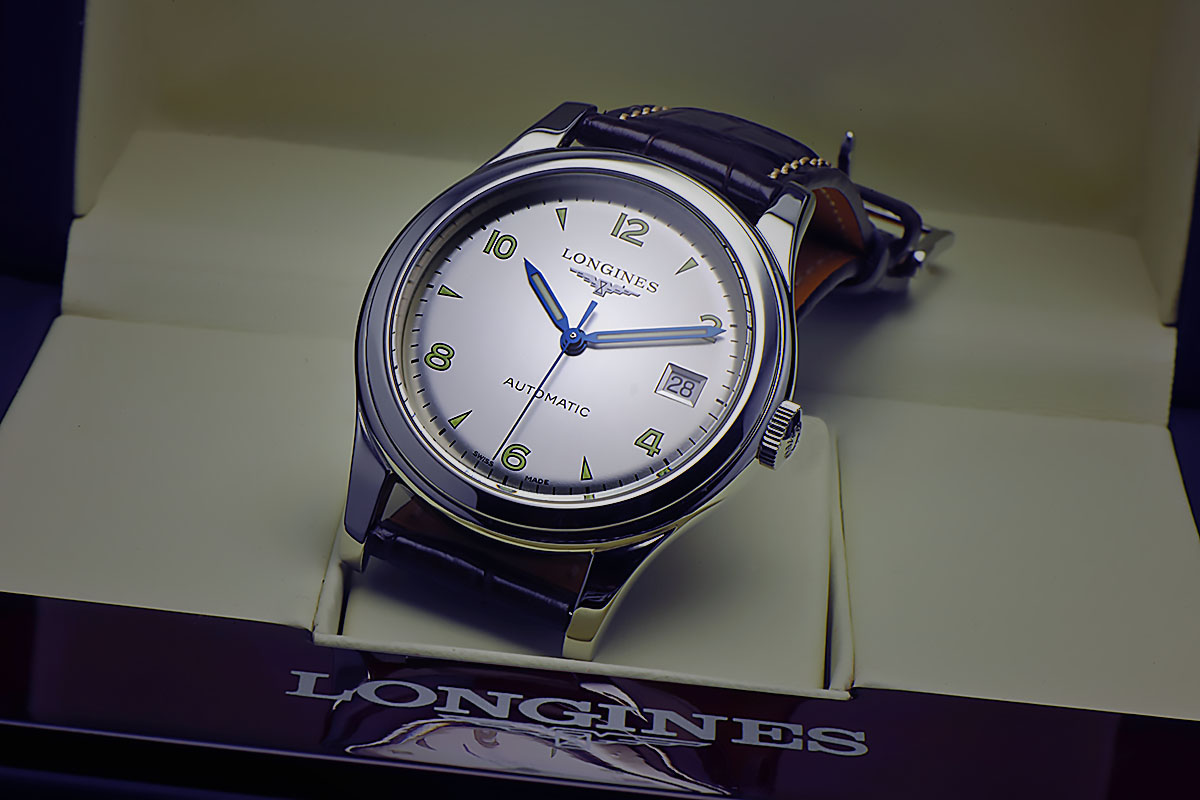 The watch has a Longines labeled crown and a thin case with beautifully angled lugs that feels good against the wrist, as mentioned earlier in stainless steel. It measures 38.5 mm
without the crown which gives a good and balanced size, thickness is 9 mm with sapphire glass. 19 mm between the lugs.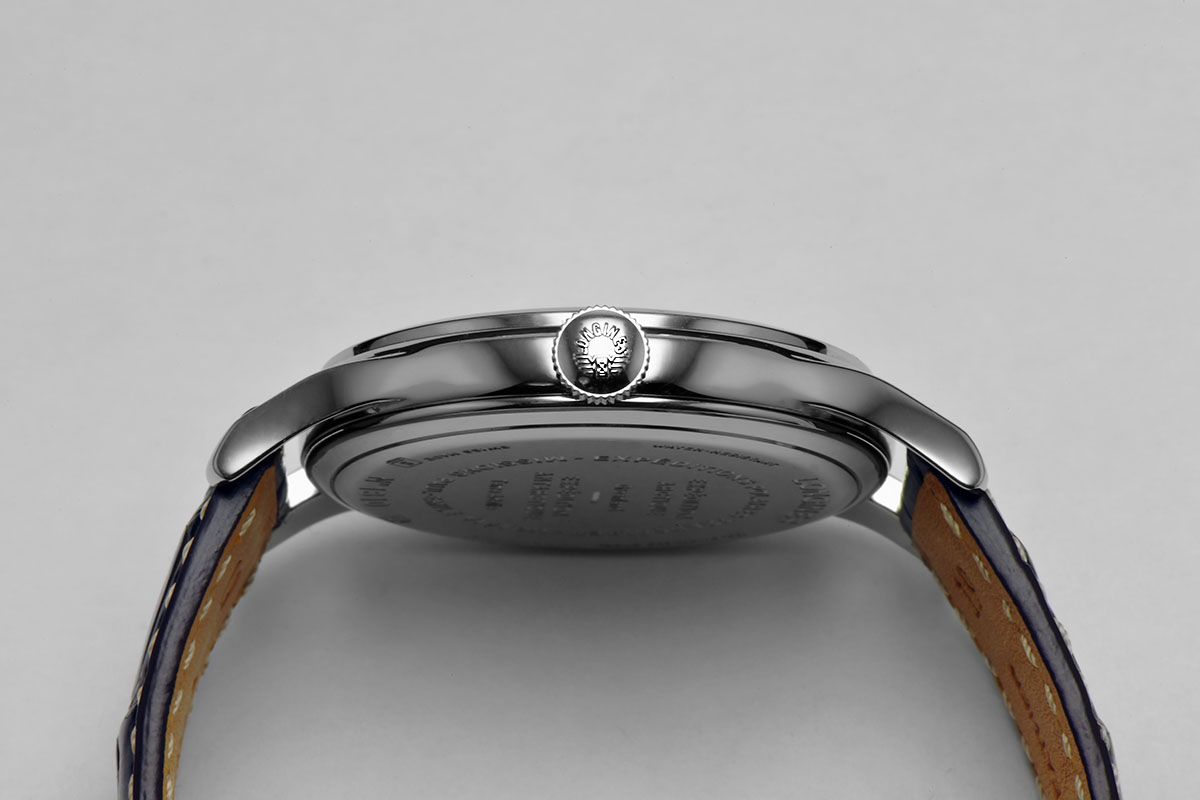 The backcase contains a lot of text.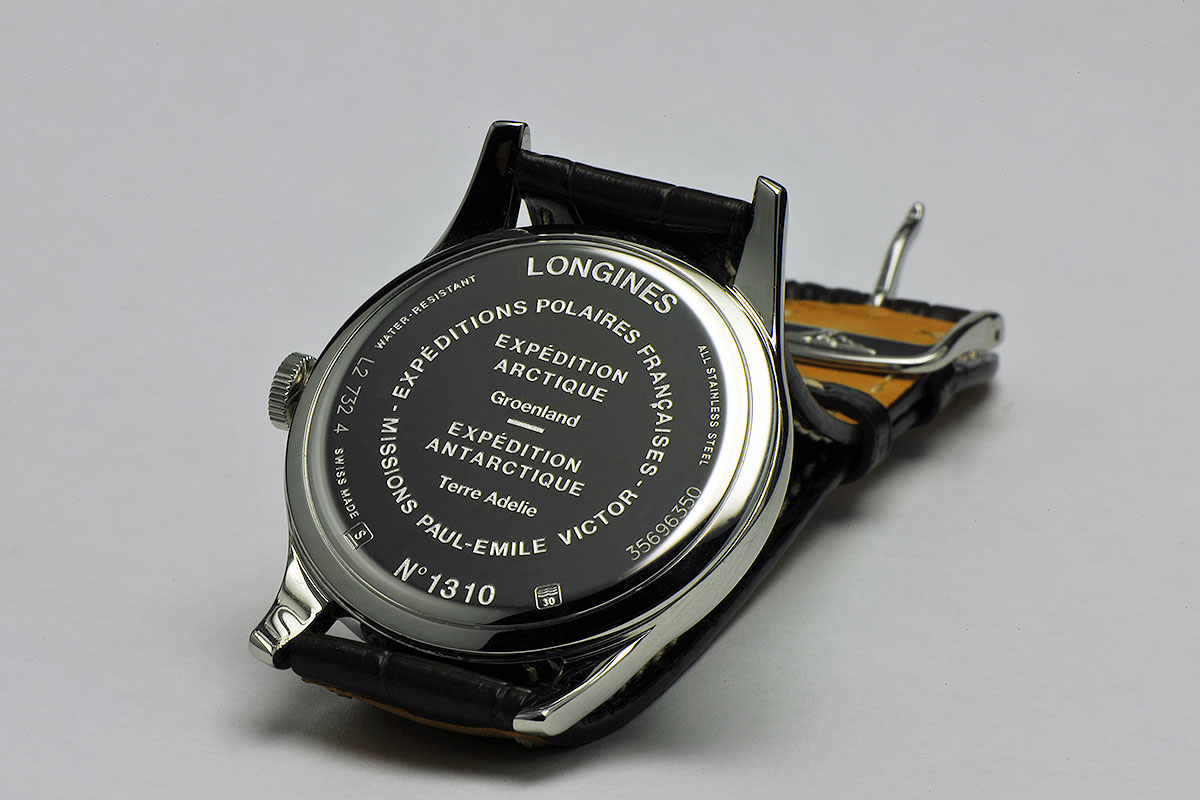 A standard buckle with Longines logo in stainless steel.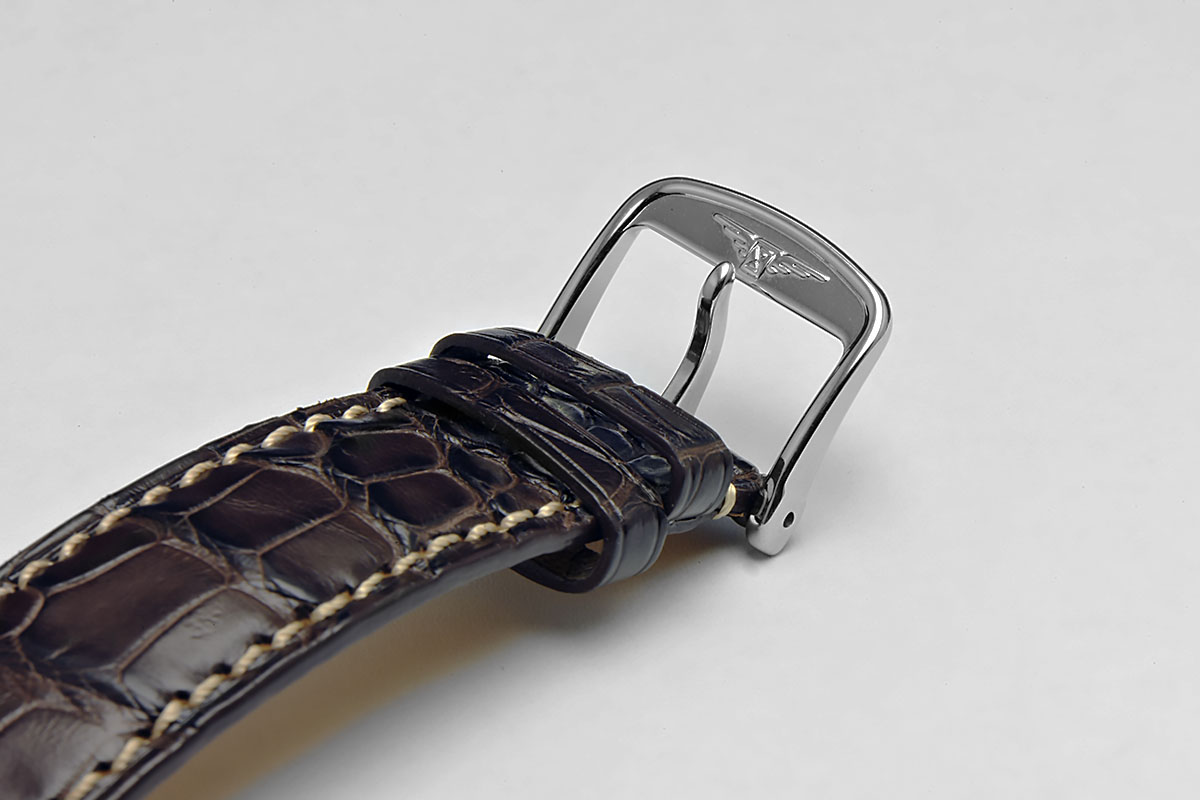 I was lucky and got hold of the model with dark brown alligator strap, it is also available with plain black leather.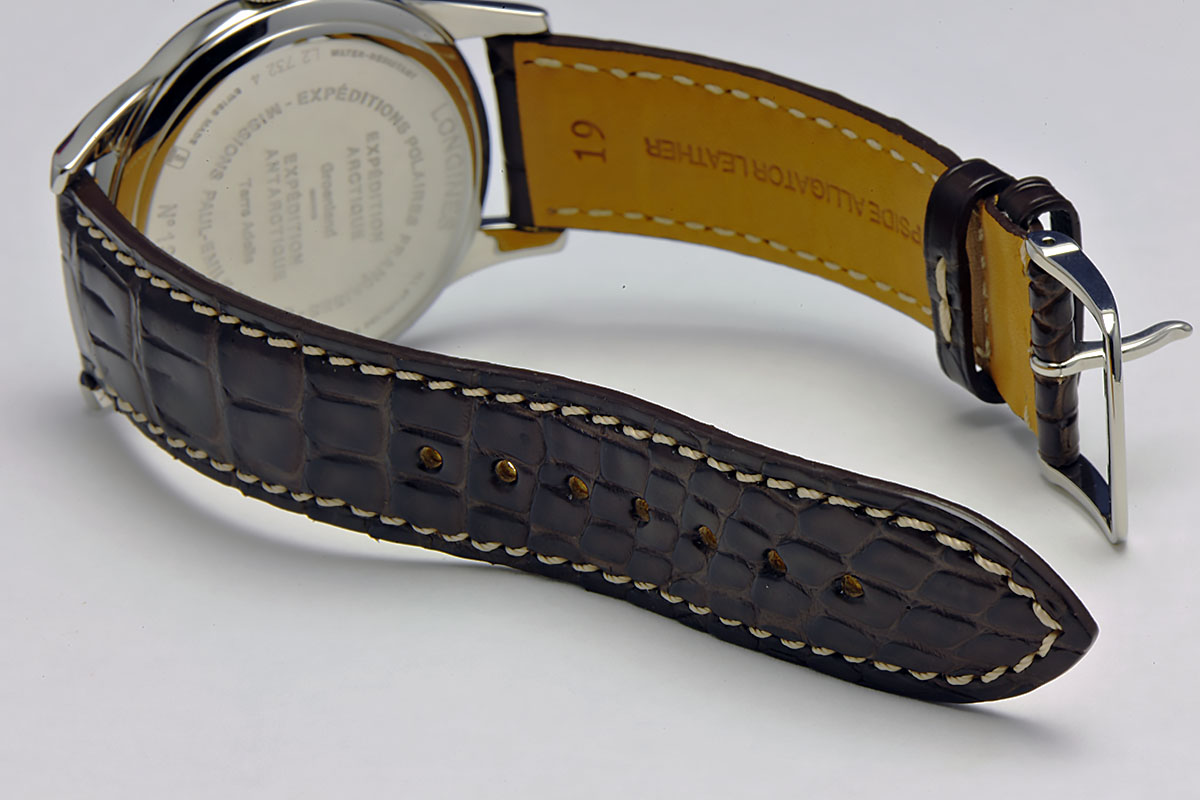 It is equipped with a Longines caliber L619 which is a decorated ETA 2892/A2 base caliber with 28800 vibrations per hour and 42 hours power reserve.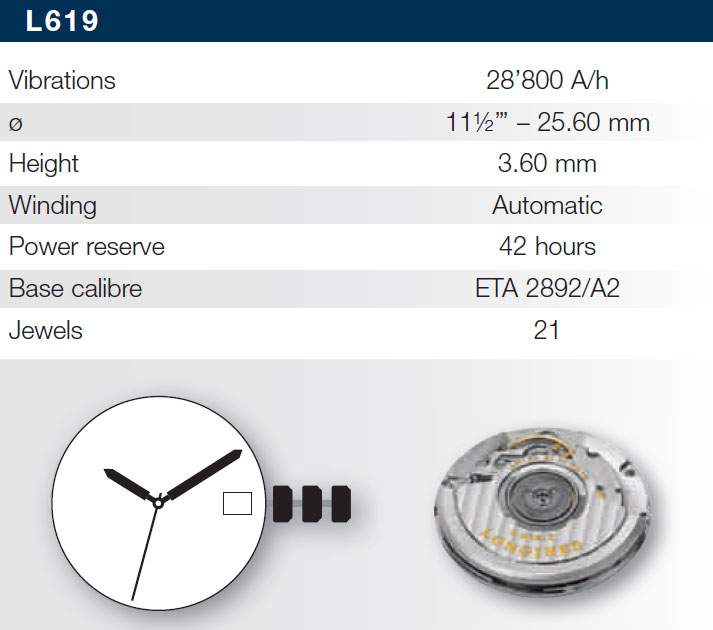 SuperLuminova at the hands.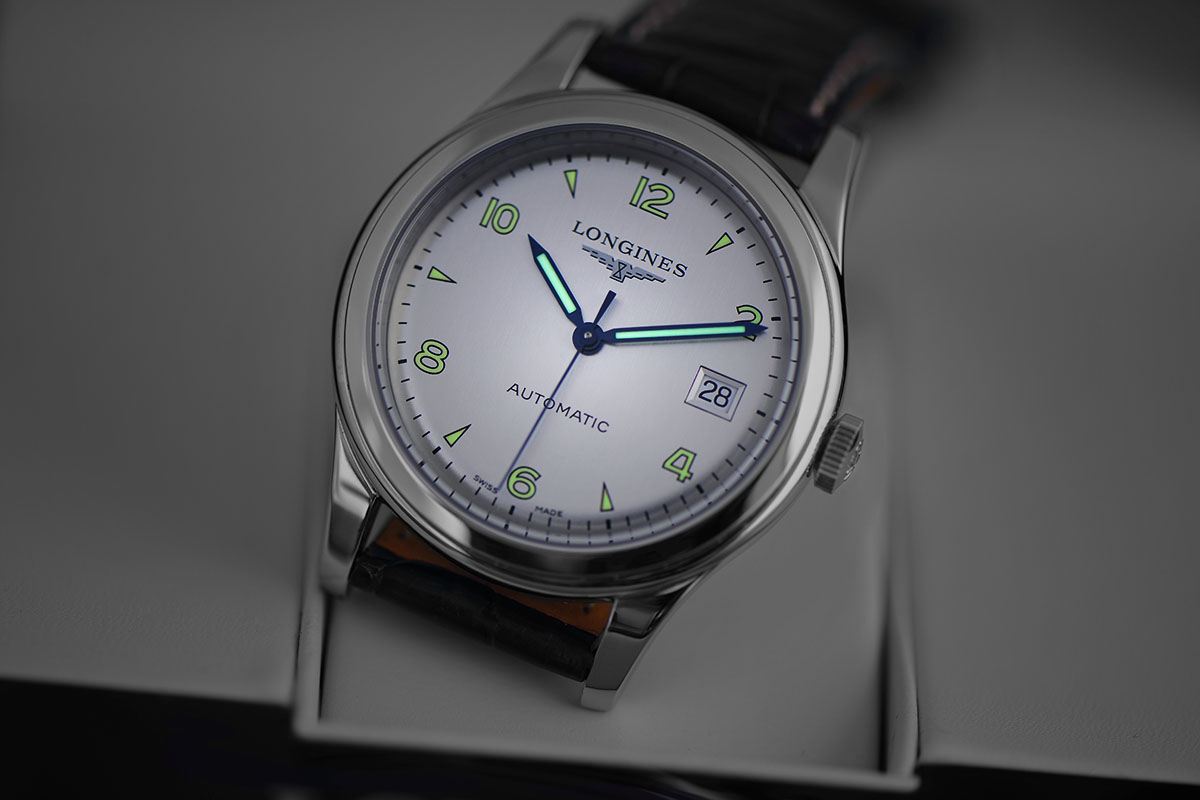 And even at the numbers when it's really dark.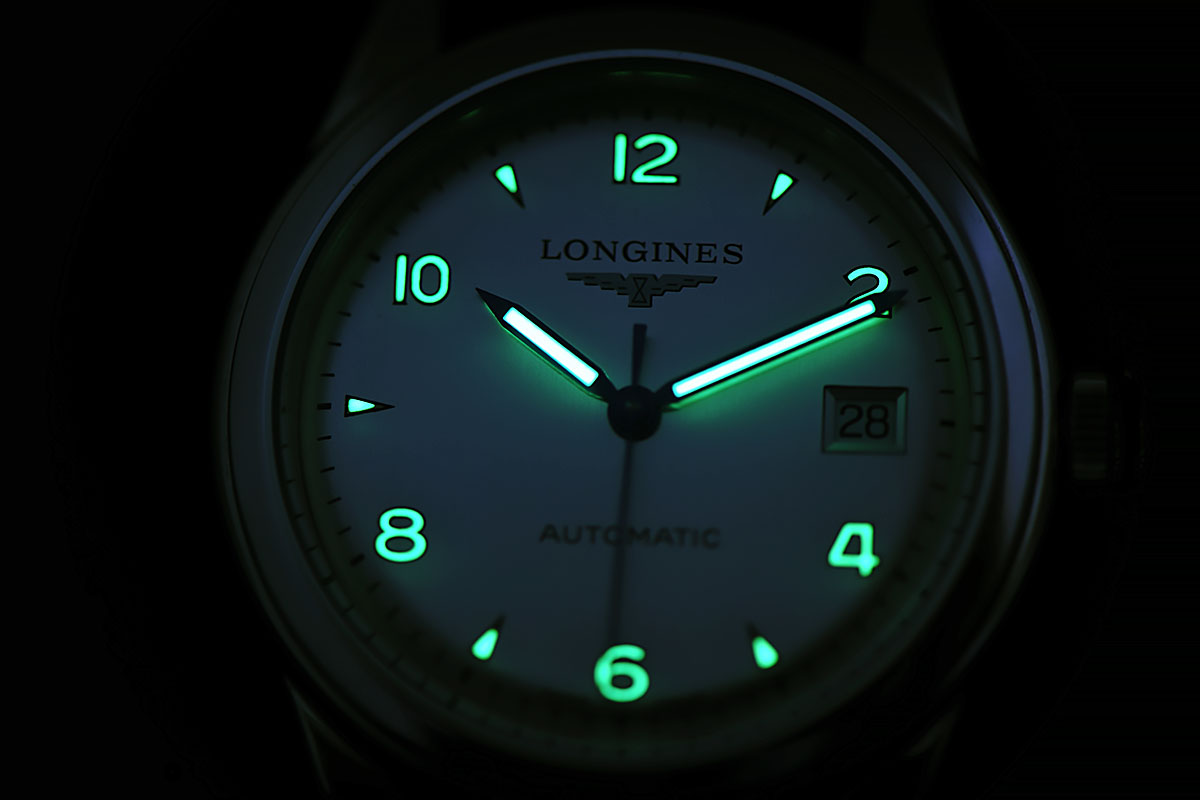 That I said before a very successful model, I think that appealed to me immediately when I saw it the first time.